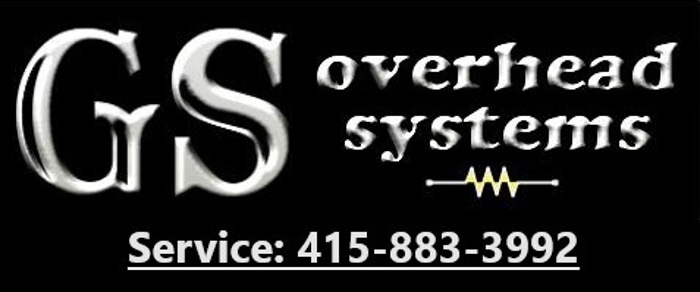 Garage Door Repair & Garage Opener Services & Parts
We stock and supply a wide variety of garage door parts for residential and commercial applications. Any item not in stock can be special ordered and delivered within 48 hours. Sectional door rollers come in many different models. Hardware and hinges vary in steel gauge and quality. Garage door tracks have different radiuses to allow for headroom and clearance. Springs for a garage door may vary from torsion springs, jam pivot springs, extension springs, high cycle springs and so on. Cables also come in different lengths and strength depending on door weight and spring cycle. Our qualified staff can come up with a solution and access your situation for a long lasting and dependable fix. Call us today @ 415-883-3992.
Service Call Repair & New Installations
When the garage door breaks down and will not open and the car is stuck in the garage, be assured there is help available. Our knowledgeable staff and service reps. have the know how to access your situation and get you going in no time. Whether it is a broken spring on your torsion system or one-piece door or just a minor adjustment. We are available in the San Francisco Bay Area & Marin County. Here are some of the services we perform. Garage Door Services & Opener Repair, Garage Door Opener Installation & sales. Including, LiftMaster garage door openers, Chamberlain, Craftsman, Genie Door Opener, Linear, Wayne Dalton, Stanley garage opener. Remote controls in stock. Genie & Universal Remotes. Garage Door Repair Service includes - Garage Door torsion spring replacement, One Piece garage door spring, Door balancing and maintenance, Cable repair & replacement, roll up doors, sectional doors & overhead door repair. Garage door hardware & parts in stock or can be special ordered. New garage door prices & brochures as well as cost for garage door openers. Weather stripping for wood garage door, bottom seal & garage door trim. Roller and hinge replacement and general maintenance a servicing and more.
Photos & Descriptions of Garage Door & Opener Parts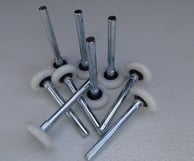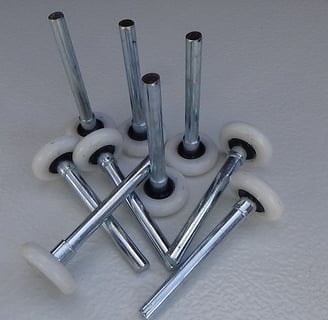 13 Bearing Long Stem Roller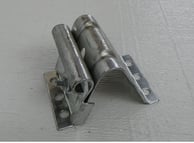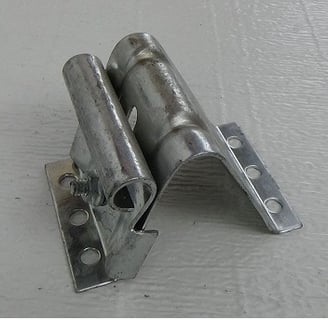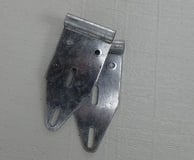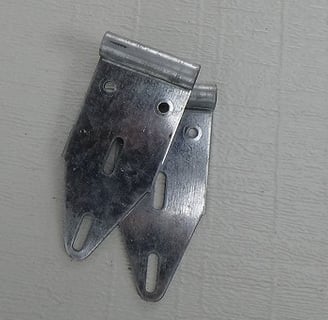 Low Headroom Type Top Fixture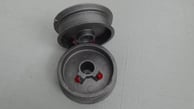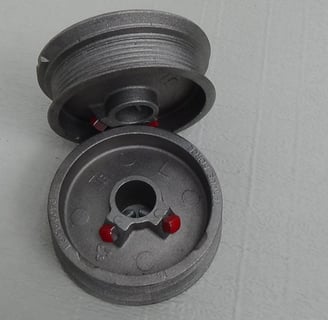 Drums For Torsion Spring Cables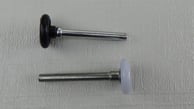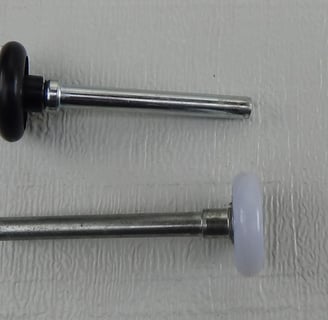 Common Garage Door Rollers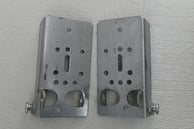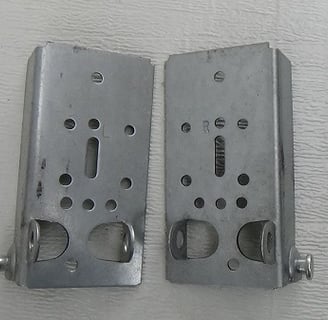 Bottom Fixtures for Overhead Door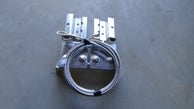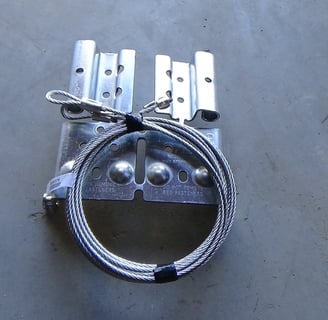 Bottom Fixture & Cables Amarr Brand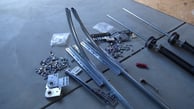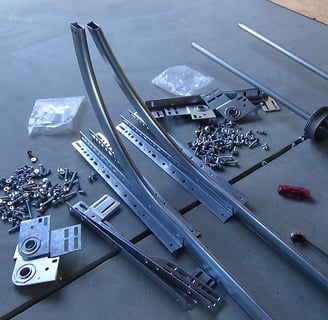 Garage Door Tracks 15-inch Radius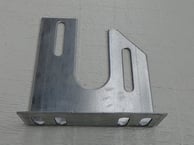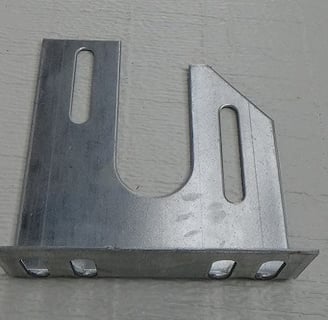 Torsion Spring Bracket to wall mount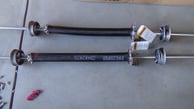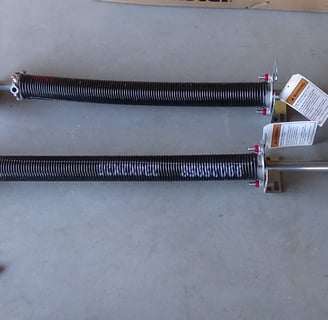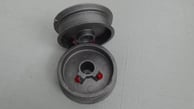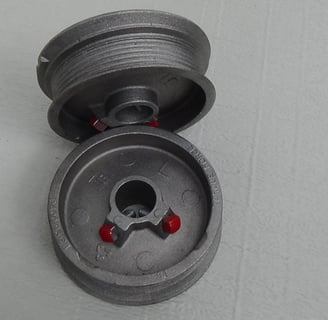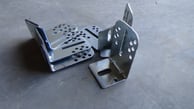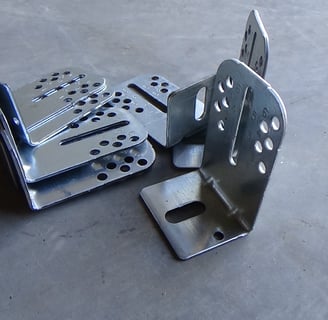 JB Brackets For Garage Door Tracks
Get your garage door and garage opener repaired with our special on-sale services. Our expert technicians are equipped to tackle any issue your garage door may be experiencing, ensuring it is functioning perfectly. Whether it's a broken spring, a malfunctioning opener, or any other problem, we have the knowledge and skills to fix it. Don't let a faulty garage door disrupt your daily routine or compromise the security of your belongings. Take advantage of our limited time offer and get your garage door repaired at an unbeatable price. Trust our reliable and professional team to restore the functionality and safety of your garage door, allowing you to enjoy a hassle-free experience. Contact us now to book your appointment before this special offer ends. Installation included.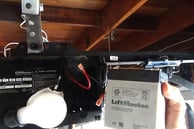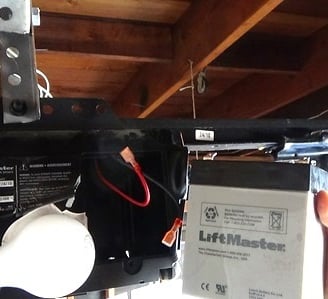 Garage Door Opener Battery Backup Replacement
$149.00
Model 485LM battery backup for garage door openers delivered and installed in your unit. Garage door opener battery backup replacement sale. When the garage opening units starts beeping, it may be time to replace the battery backup unit. They tend to last about 7-10 years. Make an appointment to have one of our service technicians come by and replace the backup battery for garage door openers made by Liftmaster, Chamberlain and Craftsman. Save $40.00 Price after sale $189.00.
Keyed Outside Emergency Release Mechanism....
$189.00
Vault release for garage doors that have no side entrance or back door. This item is attached to the front of the door and has a cable that attaches to the emergency release cord and can be accessed with a key from outside the garage to pull and release the door from the opener in case of a power failure or opener breakdown.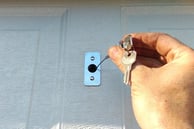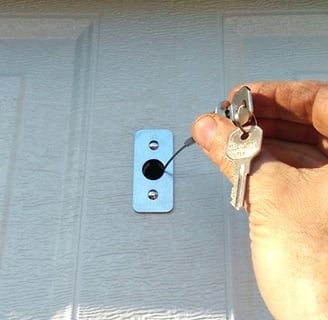 Garage Door Opener & Garage Door Special Services...
Bottom Weather Seal Steel Garage Door Replace
$195.00
Replace the old weather strip on the bottom of your garage door for better seal during winter weather. Help keep rodents and unwanted leaves from entering the garage. GS Overhead Systems supplies and install new bottom panel weather seal for steel sectional doors. Call our office for more details.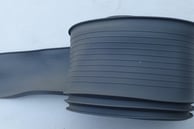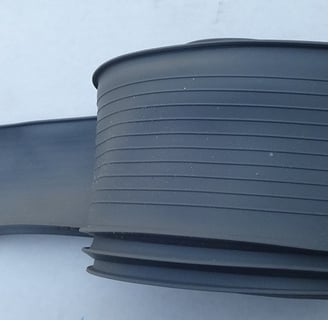 Infra-red Safety Camera Set Replacement Kit
$225.00
The garage door opener unit is equipped with safety sensors that automatically reverses the garage door if there is an obstruction or something interferes with the invisible beam that shoots across the door opening. If these cameras fail or are damaged the opener will fail to function correctly and may not close. Check these regularly for debris or insects and test the system for correct operation. Damaged units should be replaced ASAP.