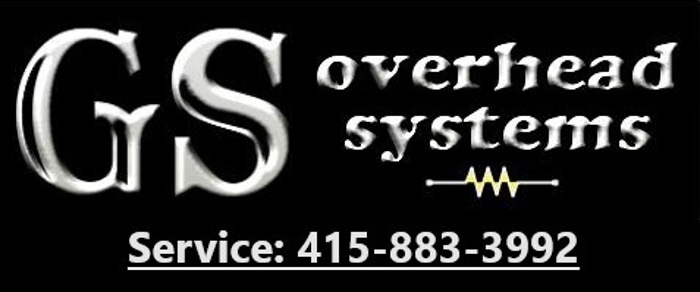 The old garage door has been replaced with a sleek and sophisticated model, giving the entrance a fresh and modern look. The outdated and worn-out appearance has been traded for an updated and elegant design. This new garage door adds a touch of class and enhances the overall aesthetic appeal of the property. The design features clean lines, smooth finishes, and a striking color palette, seamlessly blending with the architectural style of the house. As it opens and closes effortlessly, the garage door not only provides security but also adds convenience to the homeowner's daily routine. The upgrade not only improves the curb appeal but also increases the value of the property, making it a wise investment for the future.
GS Overhead Systems offers a wide range of modern and safe steel sectional overhead doors in the San Francisco Bay Area and Marin County. With their before and after photos, customers can see the transformation of old and outdated garage doors into sleek and convenient designs. These doors come in various styles and colors, including options for glass designs and custom style carriage doors. The sectional garage doors also prioritize safety with finger guards, insulation, and weather stripping. Additionally, customers can choose between a mail slot or an emergency keyed outside release mechanism for added convenience. With GS Overhead Systems, customers can enjoy both the safety and functional benefits of their new garage doors.
Old Garage Door Replaced by New Elegant Updated Model!
San Rafael Ca. Tuscany style steel sectional carriage garage door. With Thames top panel design clear glass, woodgrain paint and blue ridge type false handles and hinges.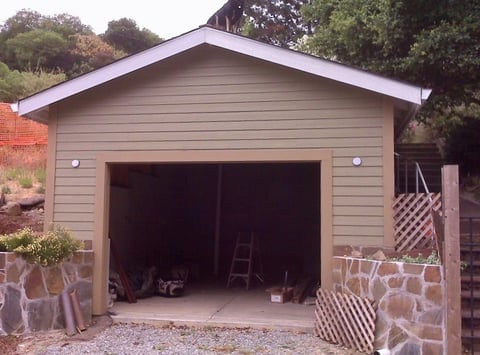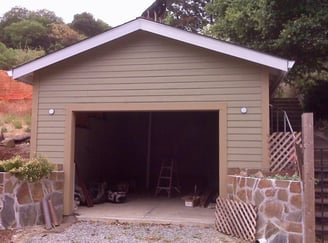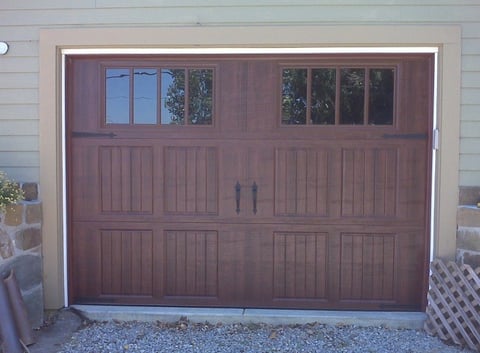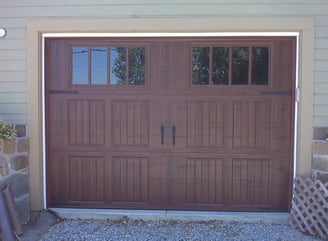 Novato Ca. 18'x7' Steel sectional garage door flush panel with a 12" bottom trailer to compensate for the slope in the driveway due to the hill.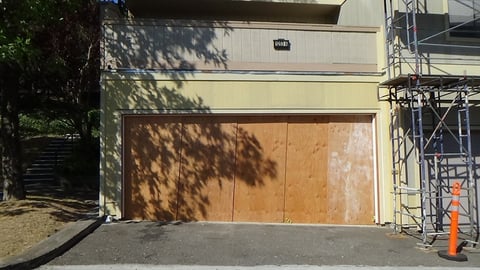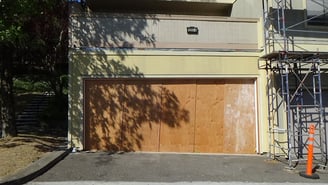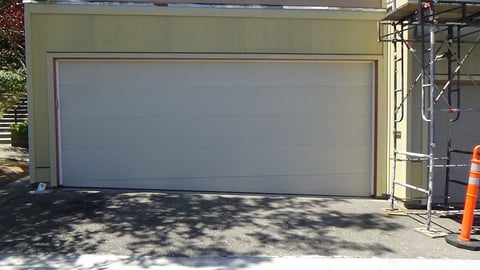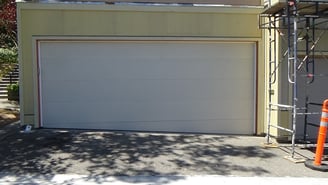 South San Francisco Ca. 2 - 7' 6"x7 Single doors short panel 3 across with obscure glass no design and silver mail slot.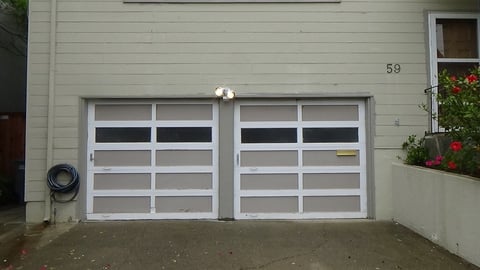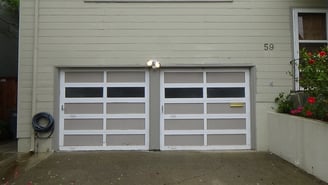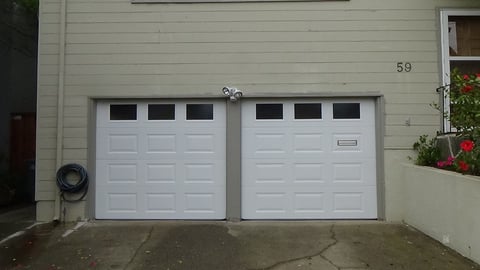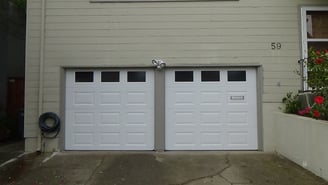 Corte Madera Ca. 18'x7' Steel sectional flush panel with glass panel option obscure and sandtone color.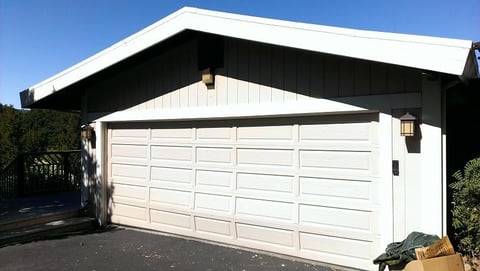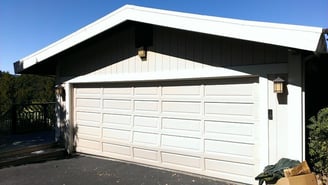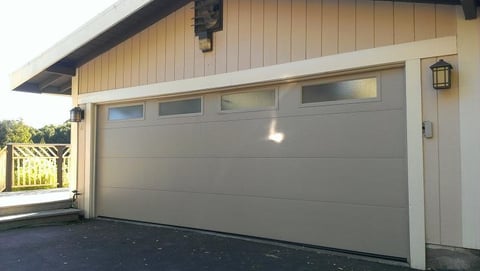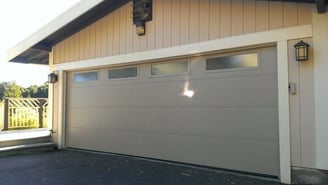 Novato Ca. 16'x7' Long panel design with Waterford glass top section, White in color.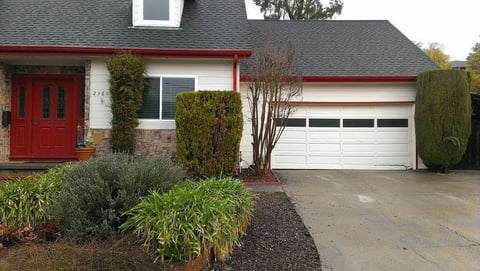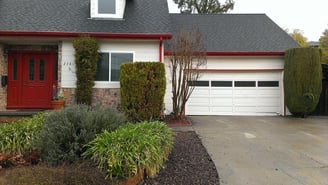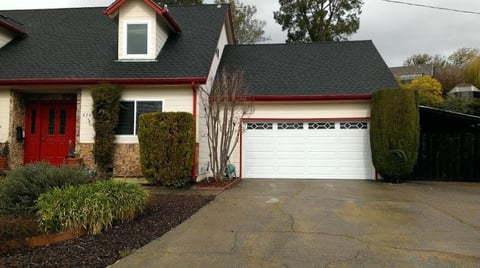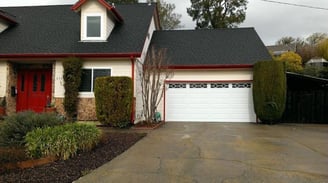 Millbrae Ca. 15'x7' Steel sectional long panel design with Thames top section. White in color.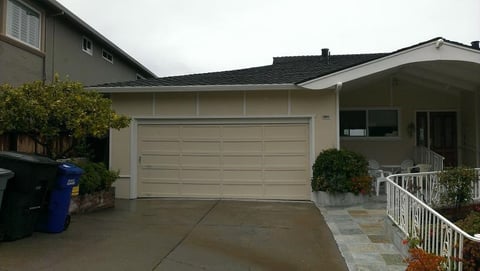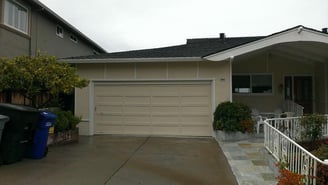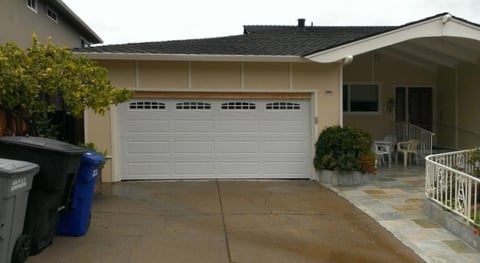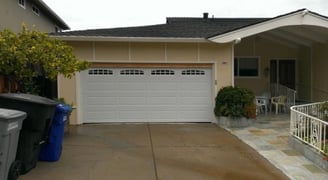 Sausalito Ca. 16'x7'6" Sectional wood 3 section carriage door.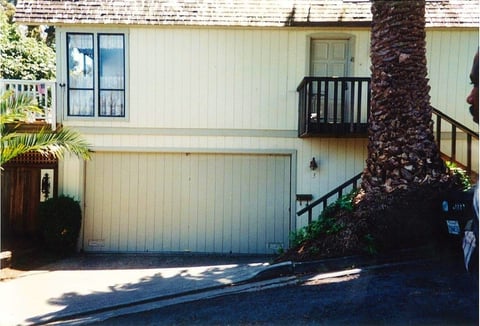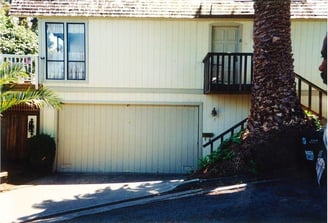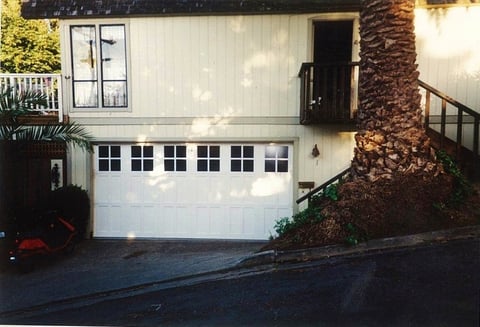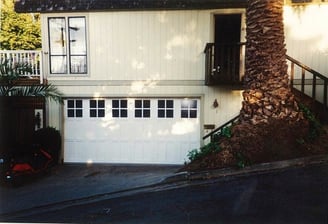 San Anselmo Ca. 16'x7' Long panel with clear glass plain no design. Brown in color.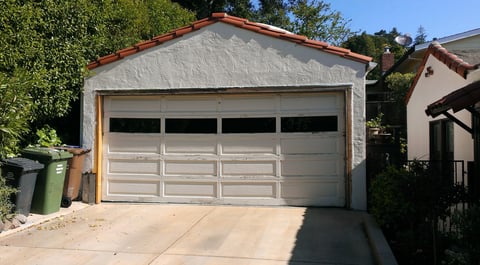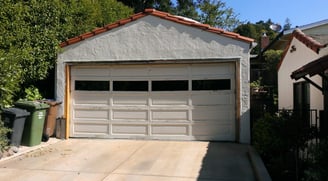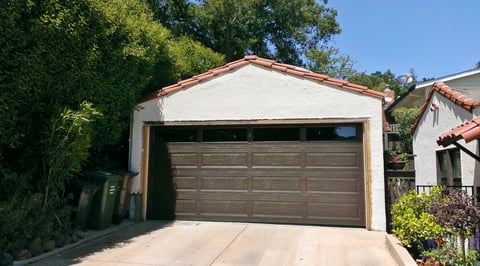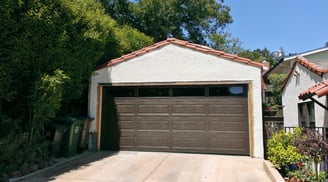 San Francisco Ca. 9'x7' Steel sectional door 3 long panels across obscure glass top section with gold mail slot. White in color.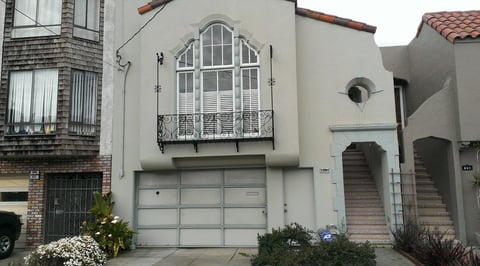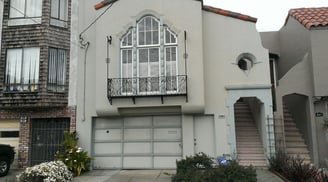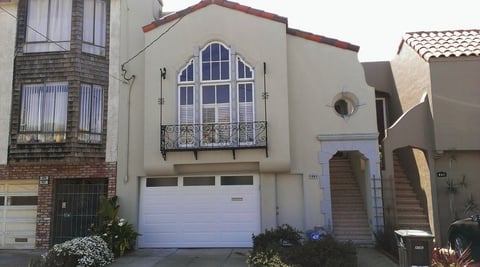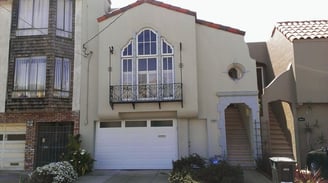 Mill Valley Ca. 2 8'x7' Wood Carriage style sectional garage doors with clear glass top section. Primed by the manufacturer ready to be painted.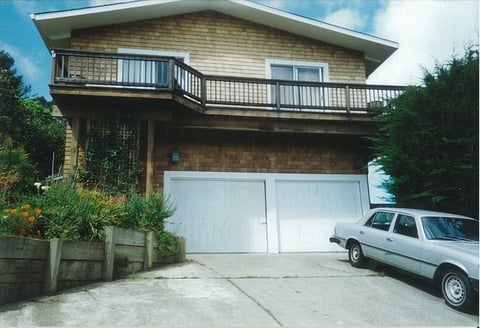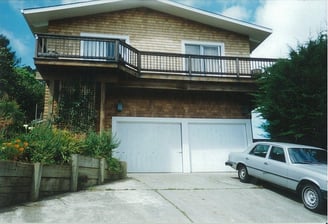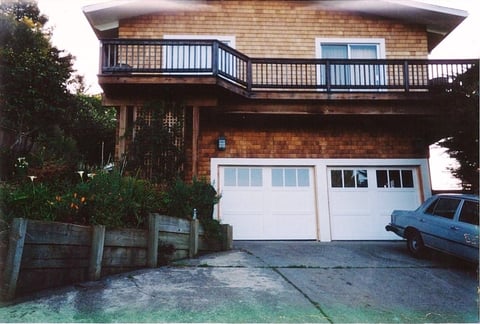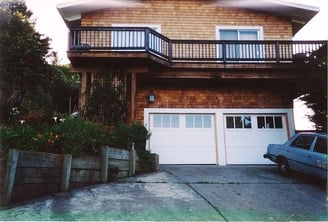 San Francisco Ca. Twin Peaks Area 16'x7' Wood sectional garage door model 45 with a wood trailer custom designed to compensate for the hill. Primed for painting.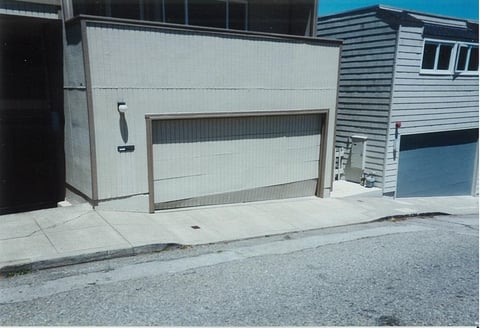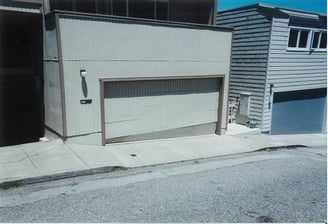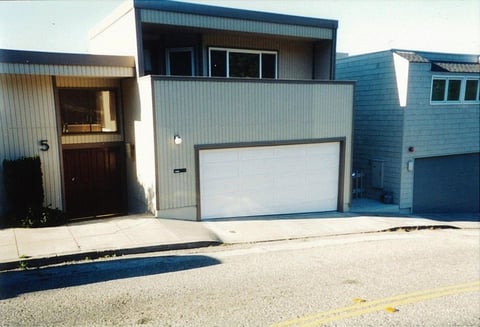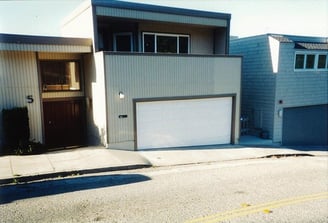 San Francisco Ca. Sunset District 8'x7' Steel single garage door custom cherry woodgrain paint with a gold mail slot obscure glass Thames Decra-trim window inserts.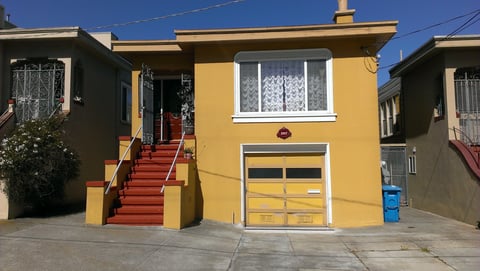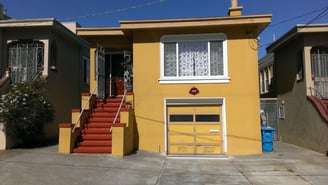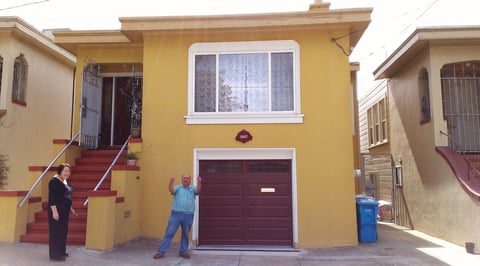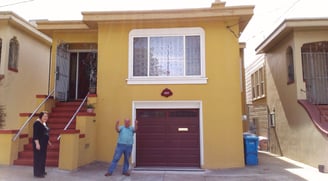 San Rafeal Ca. 15'x7' Clearview all glass garage door. Vista collection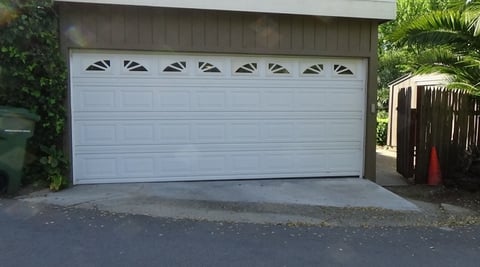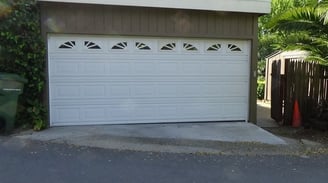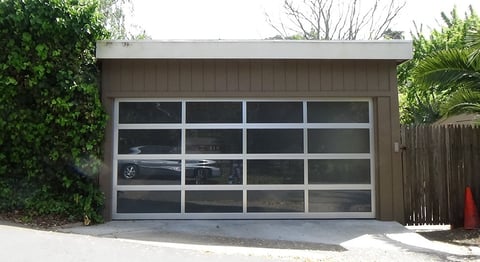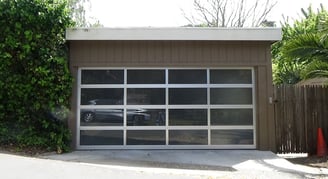 Novato Ca. 16'x7' Steel sectional garage door woodgrain paint obscure glass Stockton design Decra-Trim inserts.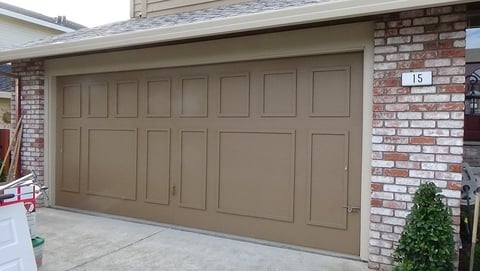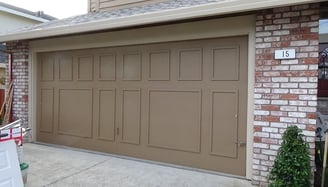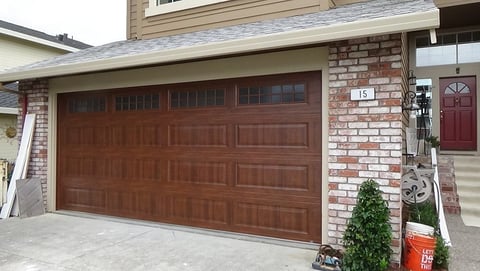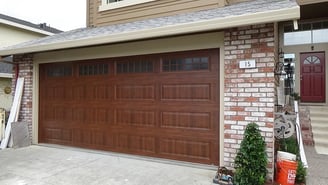 Novato Ca. 2 8'x7' Short panel design obscure glass plain no Decra-Trim inserts. Amarr Lincoln model.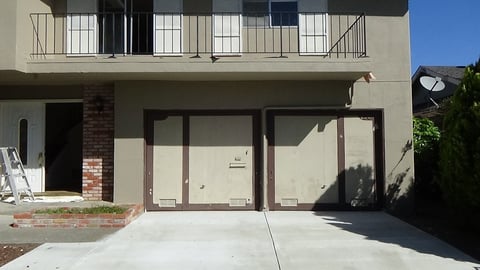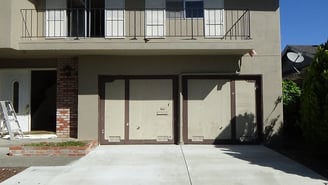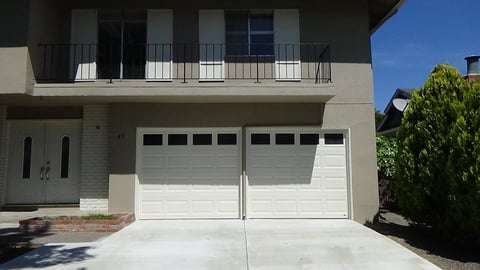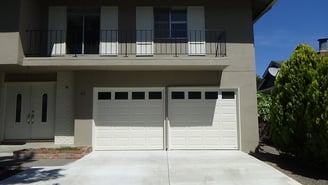 Novato Ca. 16'x7' Steel insulated garage door. Obscure glass Wagon Wheel top section Decra-Trim inserts. White in color. Amarr brand Lincoln model.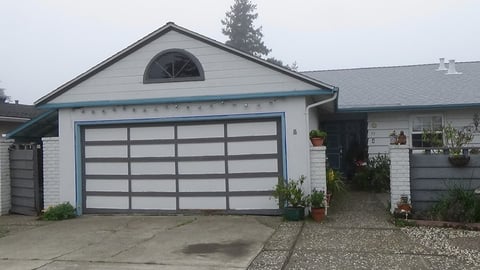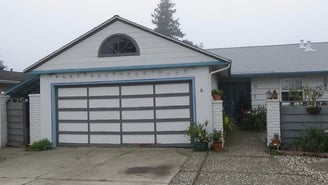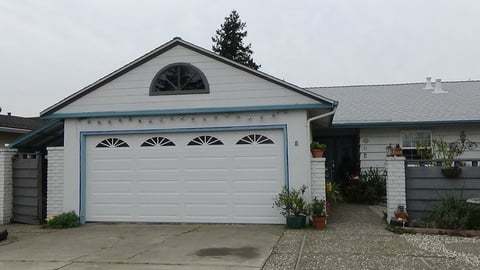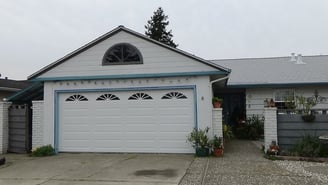 Industry Insights: Garage Door Damage and Repair
Old Garage Door Replaced By New!
Home Improvement is sweeping the nation. Neighborhoods are gleaming with unique architecture and elegant views. The standard of excellence has gone up. Homeowners are looking for new ways to improve & impress. What better way to do all that with one easy project. [The Garage Door] The biggest door on the house occupies a major portion of real estate on most homes today. Replacing is very cost effective. Turnaround time is fast. Designs and options are endless. Achieving a style and warmth that fits your style is at your fingertips. Browse some before and after photos and let your ideas flow. Here you can view homes from around the San Francisco Bay Area & Marin. Installations from GS Overhead Systems. Products provided by a variety of manufacturers. Brochures available upon request.
San Rafael, Ca. 16'x7' Clearview all glass garage door with aluminum anodized black frame and custom glass.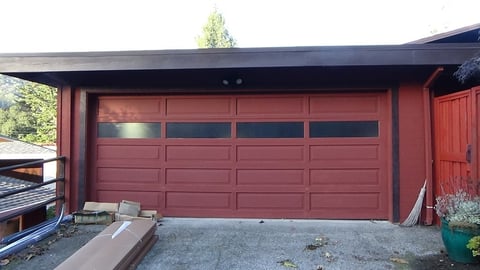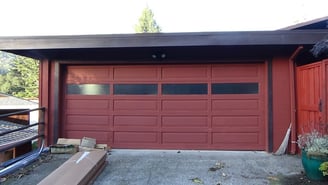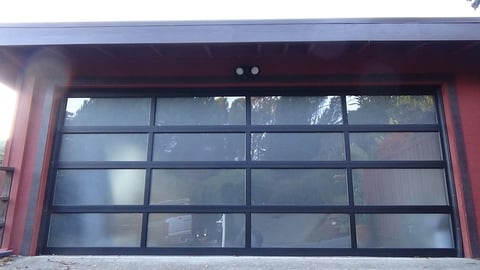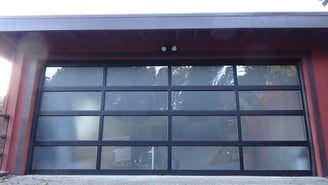 Terra Linda, Ca. 16'x7' Steel sectional long panels white in color with obscure glass and a Prairie Design insert.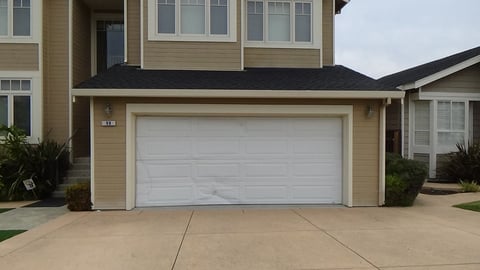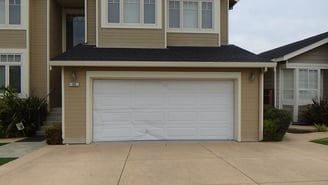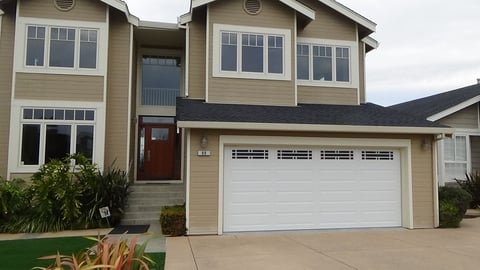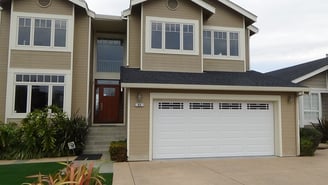 Novato, Ca. 16'x7' Steel sectional carriage style Lucerne design straight top white in color solid.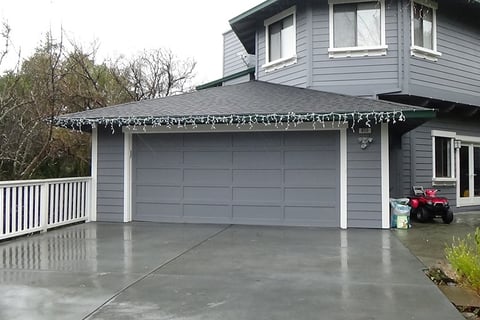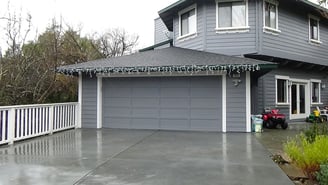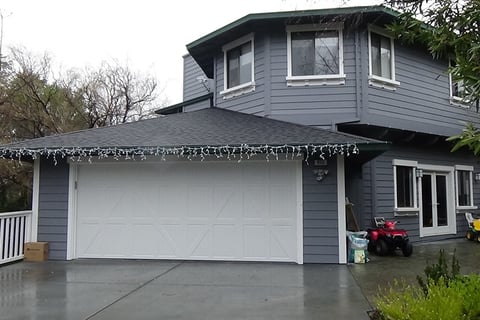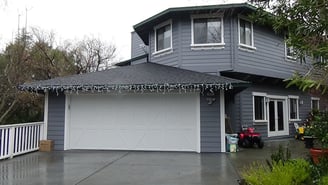 San Francisco, Ca. 8'x7' Single car garage door long panel white in color.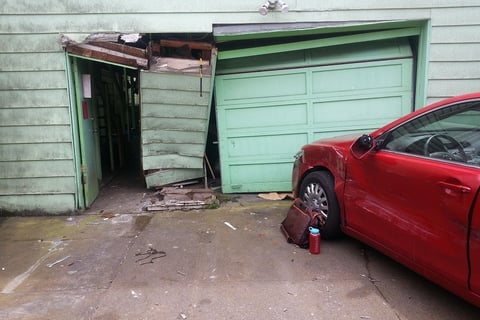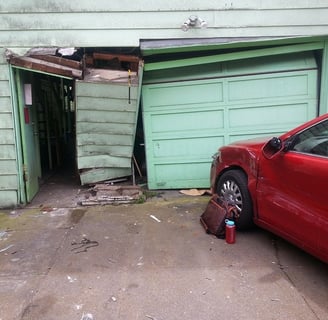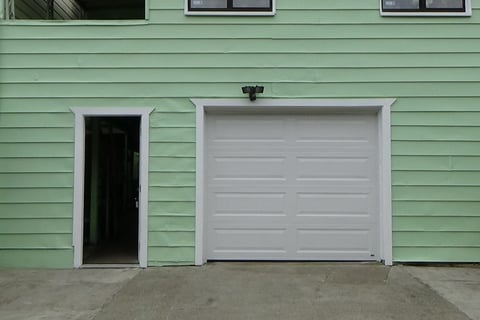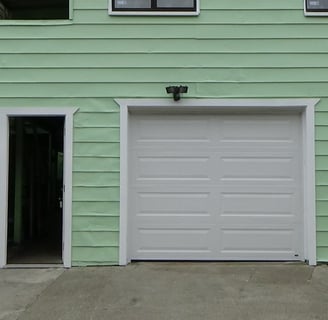 GS Overhead Systems Since 1995 Service & Repairs
We Have Highly Experienced Technicians to Assist with Your Garage Door & Opener Issues. On The Job When You Need It Most.